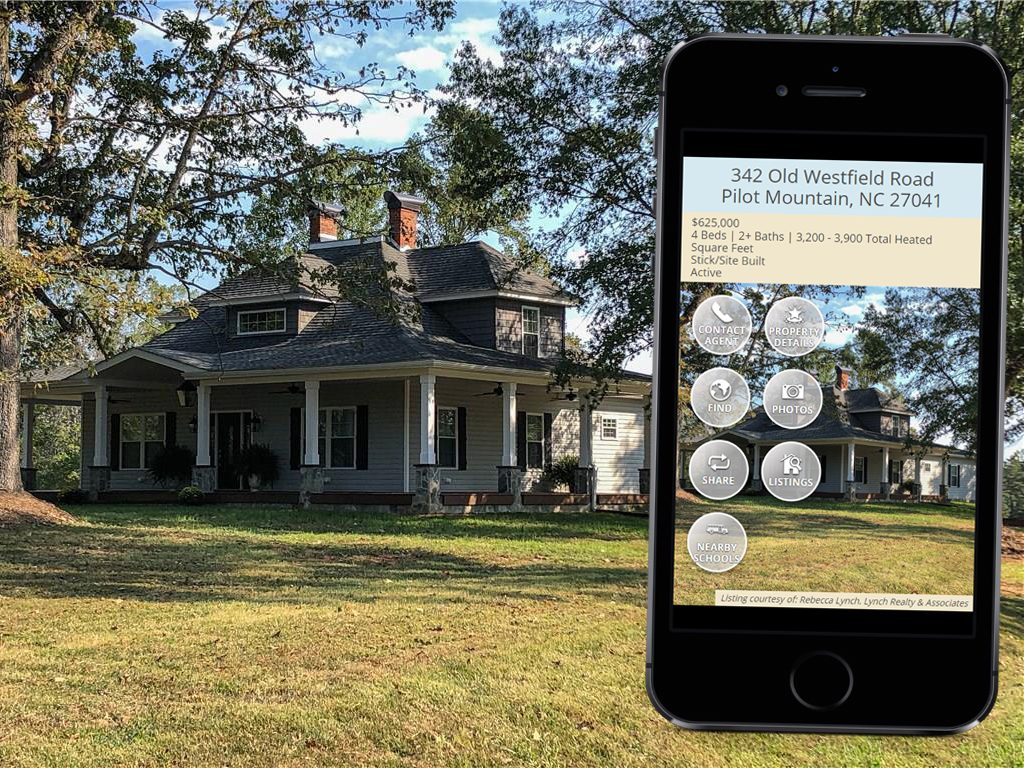 Broker/Owner and REALTOR® Rebecca Lynch usually gets a handful of attendees to her open houses in rural North Carolina. So, when nearly 200 people attended her open house at 342 Old Westfield Road in Pilot Mountain, NC, she was amazed. Rebecca had used SavvyCard®, a member benefit provided by TRIAD MLS, to promote the open house through Facebook® to her friends, family, neighbors and professional connections.
"I was floored when I learned that the Property SavvyCard I shared on social media had ninety thousand interactions," Rebecca commented. "I had nearly 200 people show up to a two day (2 hours each day) open house. I couldn't believe it. Coming from a small rural town in Pilot Mountain, NC that is beyond amazing, and unheard of."
For SavvyCard, Rebecca's listing had the highest usage volume for any Property SavvyCard™ in the history of the company. Over a 5-day period, the Property SavvyCard for Rebecca's listing received 28,182 pageviews with 90,325 total events such as users looking at photos, getting turn-by-turn directions and calling Rebecca directly about the property.
SavvyCard CEO, David Etheredge said "The number of people who used the Find button on Rebecca's SavvyCard to get directions to the home (130) and the number of people who attended the open house (200) is clearly connected. It's really gratifying to see our software producing real life results for agents that take the time to implement it in their day-to-day business."
Lynch promoted the Property SavvyCard to her personal Facebook page and then shared that post to her business page. She has 3 agents at her boutique firm, and she asked them to share it to their Facebook pages as well. Lynch and her husband had been personally renovating the home for the better part of two years, which she believes contributed to increased social exposure and the high attendance rate for the the open house. In her Facebook posts, Lynch asked that all her friends share the posts to help her get the word out.
Says Lynch, "Property SavvyCards are loaded with property information, yet are clean and simple to use. It only takes a minute to share on Social Media, and my friends and family love sharing them."
To learn more about SavvyCard for Real Estate™ , visit the SavvyCard website.
Social Share