SavvyCard for Agents™ is a customizable web-based mobile app usable by REALTORS® and their customers to perform MLS Searches, stay in contact, and pass referrals.
The REALTOR® Association of Greater Fort Myers and the Beach recently deployed the SavvyCard for Agents™ mobile app for all members of its association. Developed by St. Petersburg start-up SavvyCard®, SavvyCard for Agents™ is a web-based mobile application that combines the functionality of an electronic business card, MLS Search, mobile web site, mobile referral system and lightweight CRM system in one, easy-to-use tool.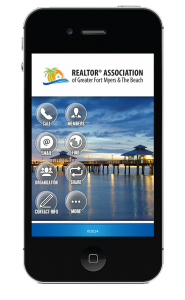 REALTORS® use it to introduce and market themselves and their properties to individuals looking to purchase and sell homes, to search the MLS, to track referrals and to find and communicate with service vendors. REALTORS® can also share the app with their customers who can use it to search for available properties, to find home service vendors, to stay in touch with their REALTOR® and to recommend him/her to a larger network.
The REALTOR® Association of Greater Fort Myers and the Beach acquired the web-based mobile app for its REALTOR® members, who receive it free of charge. Members can upgrade to a Pro version (which includes additional functionality and branding) for a small fee.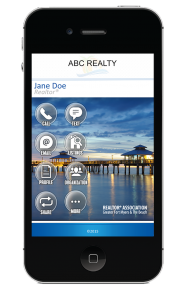 "Real Estate agents are overwhelmed by the number of choices they have when selecting productivity tools for their business, especially if they don't integrate with each other. When you factor in the cost of deploying them – a separate website, an IDX feed, a CRM system, a mobile marketing system, a referral system, etc. – and the time it takes to separately manage them all, you end up in a frustrating situation that can cost hundreds of dollars a month, especially if you do a lot of business." says Jason Jakus, President of The REALTOR® Association of Greater Fort Myers and the Beach.
Jason believes SavvyCard for Agents™ provides members with a cost-efficient and effective alternative that gives them an advantage over those who don't employ it. "According to NAR [National Association of REALTORS®], 89% of home buyers search for real estate using a mobile search engine. As a forward thinking REALTOR® Association, we knew we needed to provide our members with a fully provisioned and integrated tool that empowered them to attract these online customers and provide immediate value, while also enabling them to develop strong, long lasting relationships. SavvyCard was the easiest and most complete integrated solution we found for accomplishing this goal."
The REALTOR® Association of Greater Fort Myers and the Beach joins a growing list of Florida based REALTOR® Associations that are providing MLS based mobile search tools for their local markets. "Over 30% of the 140,000 Realtors in the state now have the SavvyCard for Agents™ web based mobile app and given current interest, we expect that number to reach 60 – 70% by the end of 2015," says David Etheredge, CEO of SavvyCard.
MIAMI Association of REALTORS® and Pinellas REALTOR® Organization have also launched the SavvyCard for Agents™ mobile application for their members.
Contact Information
Lisa Nalewak, VP of Marketing, SavvyCard
http://savvycard.com/savvycard
(727) 502-6012
Social Share