So far, we've covered the following topics:

Finding and Saving Your SavvyCard
The Anatomy of Your SavvyCard
Sharing Your SavvyCard
If you need refreshers, call SavvyCard®'s awesomely friendly Customer Advocates at (727) 502-6012 or sign up for one of our webinars.
Now, let's learn how to use your SavvyCard's Listing button to search your MLS. Both you and your customers (or anyone who has your SavvyCard) can do this search.

Searching MLS Listings
Open your SavvyCard Mobile App on your phone or other device. (If you need help with this, call us: (727) 502-6012).
Tap the Listings button.
Fill out the fields that are applicable to your home search. You can see additional search fields by tapping More Options at the bottom of the screen.
Tap Search (it's the blue button at the bottom right), and your results will be displayed in a list. (To do a new search, scroll back to the top of the page and click Find Homes.)
To view details on any of the listings in your search results, simply tap on the listing you want to see. Your SavvyCard will then display the Property Details for that listing.
To have your customers email you a request for additional information or to request a showing:
Scroll to the bottom of the Property Details information.
In the Make a Request section, enter the requested information into the form.
Click Send to Realtor. Your SavvyCard will email you this request from the customer.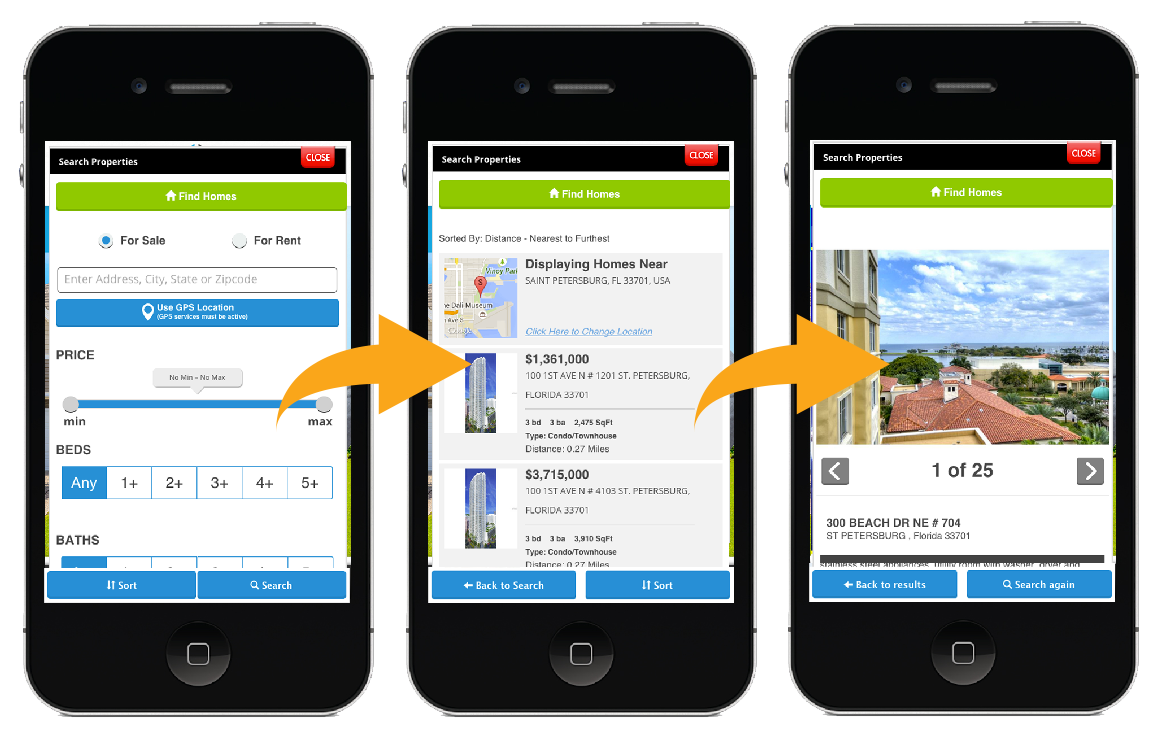 That's it! You now know how to do MLS Searches on your SavvyCard. If you have questions or would like someone to walk you through this process, contact our Customer Advocates at (727) 502-6012 or use our online calendar to schedule a free one-to-one training.

Until next time … Stay Savvy!

– The SavvyCard Team
Social Share