Are you currently implementing a specific strategy to improve the number of Referrals you get?  In a recent study, over 80% of real estate customers said they'd refer their REALTOR® to a friend, but they don't always have their REALTOR's® contact info!
Luckily, sharing your SavvyCard® is an readily accessible way to make sure all your clients – past and present – have your contact info handy and can refer you when they need to.
4 Easy Tips For Getting More Referrals by Sharing Your

SavvyCard

:
1) Teach Your Customers How to Share It
Every time you connect with a new customer, share your

SavvyCard

with them and help them save it to their phone. Then, show them how to share it to other people. Ask them for referrals when they tell you how awesome you are – it's the best time to act on their feelings of appreciation for you!
2) Share it When You Meet New People
Every time you meet somebody new, share your

SavvyCard

to them. Show them how to save it and share it, so they always have it and can share it to other people.
3) Share It to Your Social Media Accounts
At least 2-3x a week, post your

SavvyCard

to your social media accounts and invite people to share it to their networks. Provide good reasons for people to refer you: "Share my

SavvyCard

with friends who are wondering what their home is worth, and I'll provide them a complimentary market analysis!"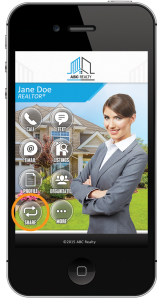 4) Add It To Your Email Signature
Place a link to your SavvyCard in your email signature so people can easily access your SavvyCard to share to people they know, or so that your SavvyCard travels with your email if it's forwarded to another person. You can do this by using the Custom Signature Generator in your SavvyCard account to create a customized email signature, or by simply including your SavvyCard's URL in a signature you create on your own.
Like These Tips? Sign Up for Complimentary Training
Sign up for free SavvyCard training with SavvyCard's Customer Success Specialists. They'll teach you a bunch of innovative and effective ways to help generate new business using your SavvyCard. You've nothing to lose and lots to gain!
As always, if you have questions call us at (727) 502-6012 or email support.
Social Share