(Brought to you by the Space Coast Association or REALTORS®)
Are you moving into or out of the Space Coast area of Florida? If so, before you move, make sure you do this one, simple thing:
Hire a great moving company.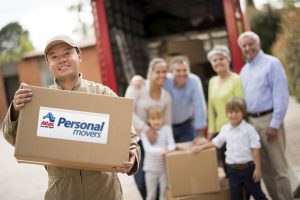 You can save money, as well as time and hassle.
Hiring a moving company can actually SAVE you money. Lots of people think hiring a moving company means spending more than doing it themselves, but when you add up the costs of purchasing boxes, packing materials, rental trucks and pods, insurance, and pizza and beer for the people you sucker into helping, you're really not saving much cash, especially if you add in the cost of your own wasted time. (We won't go into the cost of replacing items that are damaged or broken by well-meaning amateur packers, either).
Here is a list of great moving companies in your area.
The Space Coast Association of REALTORS® evaluated a bunch of moving companies in the Space Coast service area and put together a list of companies who passed a robust vetting process. These movers work with area REALTORS®, are licensed, have businesses in good standing, and provide quality services to their clients.
Just click on the links below to open the business's online business card, and then tap the call, text or email buttons to get in contact with them.
(The Space Coast Association of REALTORS® plays an active part in community programs and adheres to a strict Code of Ethics when working with the general public. For more information on Space Coast Association of REALTORS, visit their website.)
Social Share