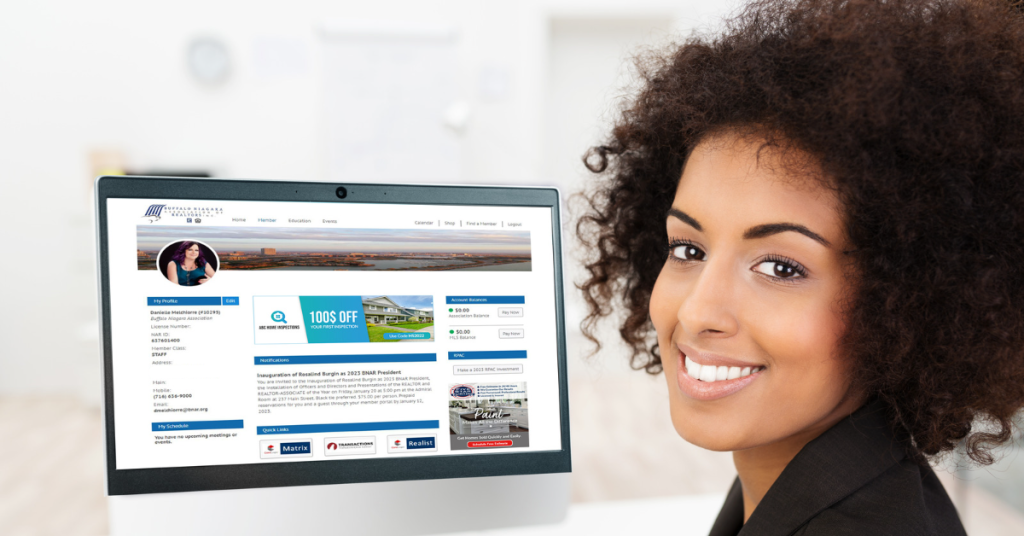 ST. PETERSBURG, FLORIDA, USA, February 21, 2023 /EINPresswire.com/ — The 3,600-member Buffalo Niagara Association of REALTORS® (BNAR), serving western New York state, has selected RE-Target® by SavvyCard® to enhance member engagement with its association resources and local home service businesses.
RE-Target is an alternative communications program that delivers targeted messaging and advertising within an MLS or member dashboard, offering an alternative channel to reach agents where they are most active. This new channel improves engagement with internal and affiliate resources. BNAR will deploy RE-Target on its Relevate Member Portal dashboard to create a robust opportunity for its affiliate members and local businesses to reach local real estate professionals where they go to work every day.
"We're excited to be rolling out RE-Target to deliver association information to our members, while connecting them to our affiliates and other businesses in our local real estate marketplace," said John Leonardi, BNAR CEO. "Our REALTORS® access their Relevate Member Portal multiple times per day as they work on behalf of their buyers and sellers, making it the perfect place to engage with them."
"We value working with forward-thinking organizations, like BNAR and Relevate, who are focused on connecting real estate professionals with the best tools and resources to thrive in today's market," said Warren Dow, GM of Real Estate at SavvyCard. "BNAR members will soon be seeing communications and advertising relevant to both their own and their customers' needs to help foster their business success."
"The Relevate Member Portal is the center of the BNAR member online experience, and we are excited to see John and his team work with our trusted partner, SavvyCard, to bring added value to that experience," said Mark Richburg, Relevate CEO. "We are thrilled to see the overwhelmingly positive response to the integration of RE-Target into our industry-leading portal and SSO dashboard. Our team has been working tirelessly to build the best possible member experience, and this feedback is a testament to our efforts."
+++
About Buffalo Niagara Association of REALTORS®:
The Buffalo Niagara Association of REALTORS® (BNAR) is the trade association representing more than 3,600 REALTORS® in western New York. Since 1904, the association's mission has been: to assist members in becoming successful, profitable and knowledgeable; to promote professionalism and fair housing; and to champion real property rights. The term REALTOR® is a registered trademark, which identifies real estate professionals who subscribe to a strict code of ethics as members of the National Association of REALTORS®
About Relevate:
Relevate (formerly MMSI) combines the latest advancements in association management systems and dashboard design with more than four decades of real estate industry experience to serve over 550,000 real estate professionals. With solutions for associations and multiple listing services, plus the industry's most innovative single sign-on software, Relevate is the industry leader in real estate membership management. Learn more about its core products Relevate AMS, Relevate for MLS, Relevate SSO and Relevate CFO at letsrelevate.com.
Social Share