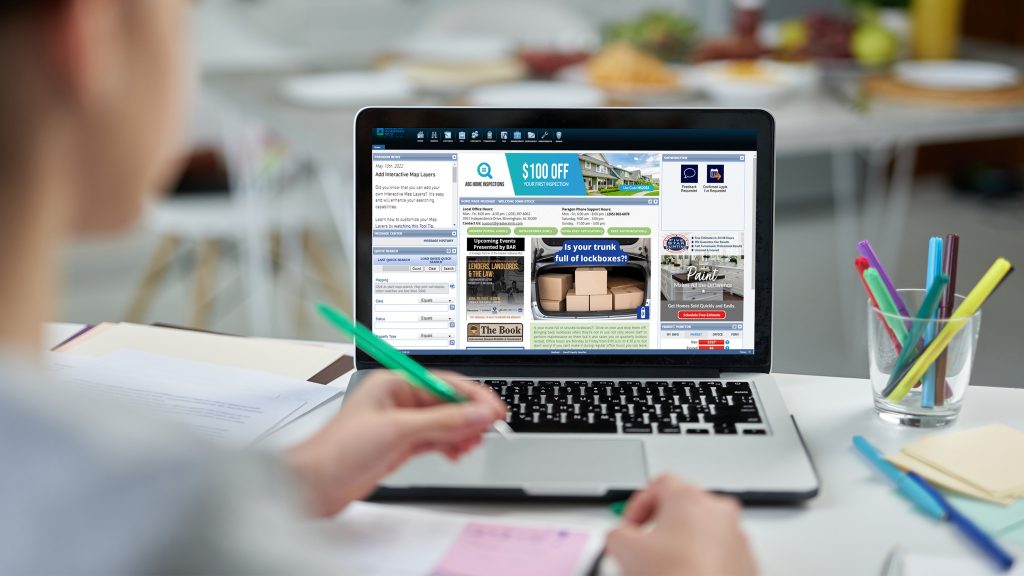 ST. PETERSBURG, FL, UNITED STATES, March 7, 2023 /EINPresswire.com/ — The Birmingham Association of REALTORS® (BAR), and the Greater Alabama MLS (GALMLS), together serving more than 6,500 real estate professionals in Alabama, have chosen RE-Target® by SavvyCard® to enhance member and subscriber engagement with association and MLS-provided resources and affiliate offerings.
RE-Target is a communications program that delivers targeted messaging and advertising within an MLS or member dashboard, offering an alternative channel to reach agents where they are most active. This new channel improves engagement with internal and affiliate resources while generating meaningful non-dues revenue. BAR and GALMLS will deploy RE-Target on its GALMLS Paragon Dashboard to create a robust opportunity for BAR's Affiliates to reach real estate professionals where they work every day.
"We're excited to provide another avenue to spotlight the value of our Affiliates and all of the resources available to our BAR members and GALMLS subscribers," said Amanda Creel, BAR/GALMLS CEO. "The MLS dashboard is the ideal location for communicating association and MLS programs to our members and subscribers, and for them to learn more about our Affiliate businesses who support BAR and the Greater Alabama MLS."
"We're proud to be the pilot implementation on Paragon, and to be paving the way for other associations and MLSs to benefit from RE-Target," Creel added.
"As industry demand for RE-Target grows, we look forward to working with MLS providers like Black Knight and the Paragon team to incorporate our service into their software for the benefit of our mutual clients," said Warren Dow, GM of Real Estate at SavvyCard. "We're thrilled to be working with the Birmingham REALTORS® and the Greater Alabama MLS teams to deliver our highly visible communications and advertising platform to their members and subscribers. We are confident that it will grow engagement with their programs and promote connections between real estate professionals and BAR Affiliates."
+++
About Birmingham Association of REALTORS®:
The Birmingham Association of REALTORS® (BAR) is the premier resource for real estate information and education in Birmingham and Central Alabama, serving as the "Voice of Real Estate" since 1911, issuing statistical analysis of market conditions, offering legislative support to its more than 5,000 members and the industry at large. BAR is part of the National Association of REALTORS®, which is America's largest trade association, representing more than 1.5 million members involved in all aspects of the residential and commercial real estate industries.
About Greater Alabama MLS
The Greater Alabama Multiple Listing Service (GALMLS), a subsidiary of the Birmingham Association of REALTORS®, provides MLS services to 12 counties in Central Alabama. As the largest MLS in Alabama, serving more than 6,500 subscribers, GALMLS is committed to fostering cooperation and competition within the real estate marketplace. LiveInAlabama.com, powered by GALMLS, provides consumers with direct access to MLS Listings in real time.
Social Share