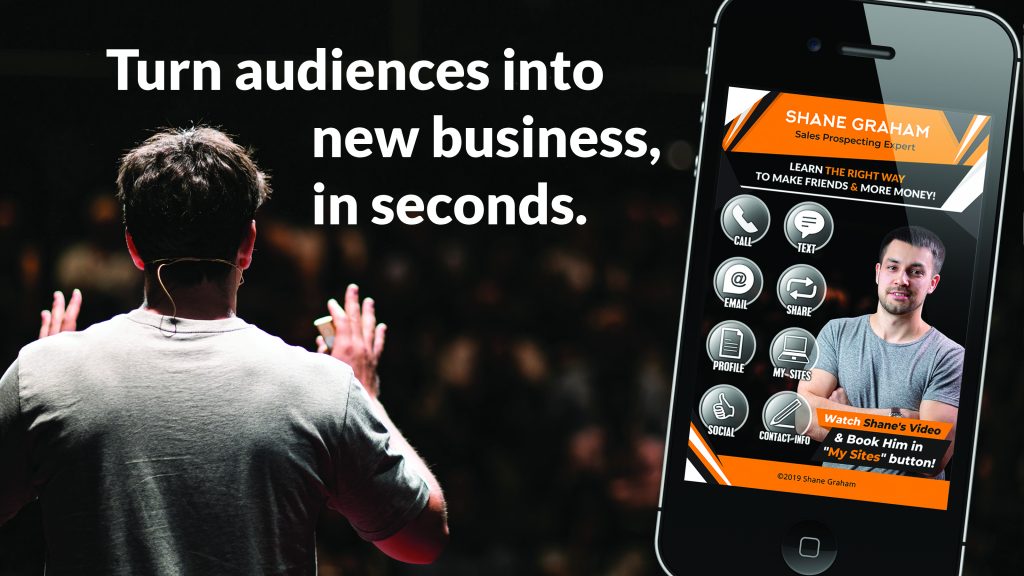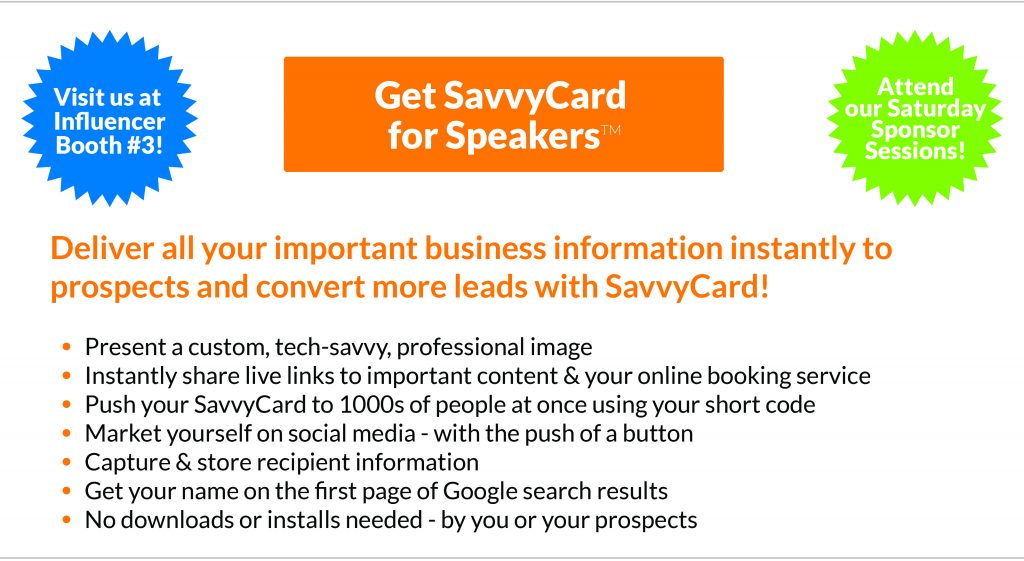 For professional speakers, promotion of personal brand is paramount to creating new business opportunities. Most professional speakers have probably handed out hundreds, if not thousands, of business cards to extend the reach and visibility of their brand and to make connections with potential clients.
Speakers also like to drive people to take action: sign up for a newsletter, download a presentation, get valuable information online, purchase products or services, book a new speaking event – anything that a speaker can provide online.
Instead of handing out paper business cards, imagine handing out something better – something that substantially increases the likelihood you'll do business with a new prospect and the amount of business you book. Something that passes along not only your contact information, but also encourages a person to take the action you want them to, even while sitting in your audience.
You've just imagined SavvyCard.
SavvyCard is a highly customized, electronic representation of your personal brand that transforms the impact you have on people and how much business you do with them. It contains rich graphics, a personal photo, your contact information, links to your valuable content, and a lead capture system that captures a prospect's opted-in contact info and injects it into your address book.
Like a paper card, a SavvyCard is easily sharable, but unlike a business card, SavvyCard comes with a unique text back code so you can share it to multiple people at once – even 1000's of audience members watching your speak. It puts your face on prospects's homescreens, too, so you're always top-of-mind and a tap away.
And SavvyCard requires no app or download to use. It's simple, it's fast, and it works: Sharing a SavvyCard is 250x more profitable than handing out a business card.
To get SavvyCard for Speakers, visit our sign up page. To learn more, call (727) 502-6013 and we'll show you what the top 1% of business people are doing with prospects to grow their businesses.
We hope you had a wonderful Influence 2019 conference!
Social Share